History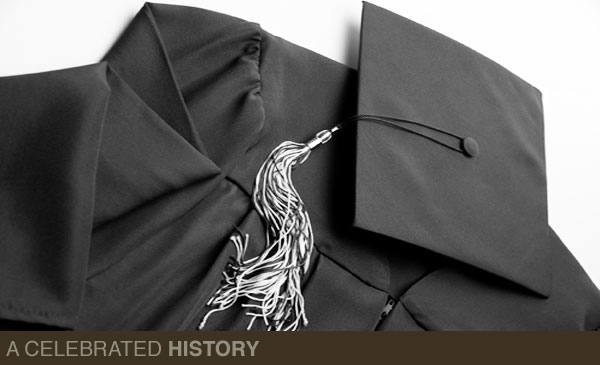 Prior to The Kopley Group's loft-conversion, this historic building was home to the well-known cap and gown manufacturer – E. R. Moore. Founded in 1907, the company provided ceremonial wear for schools, universities, clergy and judges. In January of 2005, the E.R. Moore factory located at 1800 West Grace closed its doors.
While the company operated out of the site, they dressed over 50 million American students with E.R. Moore caps and gowns including:
Every president since Franklin Roosevelt
Foreign dignitaries including the wife of the former president of the Soviet Union, Raisa Gorbachev
Award-winning actors Bill Cosby and Julia Roberts
Basketball phenom, Wilt Chamberlain
According to a story in the Chicago Sun Times, from March 1990:
"Every March, the company shipped more than 1 million caps, gowns and tassels."
Most of the universities across the country, and the world, got their robes from the cap and gown factory, even as far away as Beirut, Lebanon.
We are open 7 days a week. You can email us or reach us at (773) 248-2121.